USA Boxing is suspending all sanctioned events through March 31st. As a result, the DC 10-13 Ring Masters Championship  Match will be rescheduled, date TBD. 
Event Supporting DC 10-13 Foundation of the Hudson Valley. 
Join us for the 2020 Ring Masters Championships Road to the Garden presented by Floyd Patterson Boxing Club and DC 10-13 Foundation. Ringside table seating available, please call Brain Burke at 845-702-6580!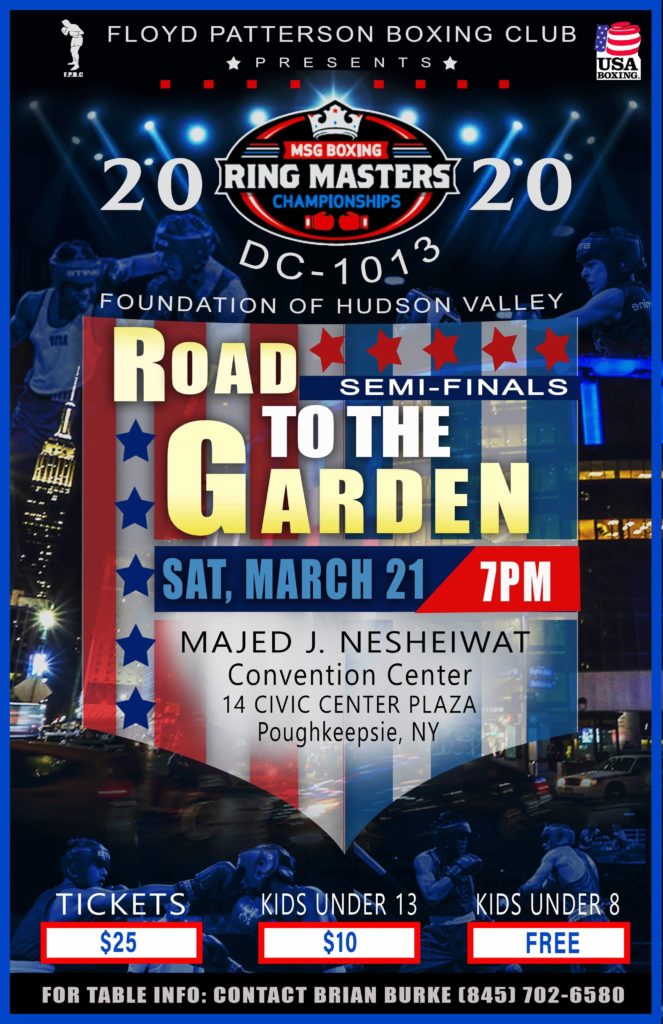 Dutchess County 10-13 Foundation is committed to helping all members of law enforcement and their families who may be suffering financial hardship or illness. No one on the board of directors takes a single penny of salary as we look to give back to those who keep us safe every day. We are very pleased to see how receptive the people of Dutchess County have reacted to DC 10-13. It has become more than a foundation put together by local leaders, citizens and current and former police officers. This foundation is a community coming together. A community that understands and appreciates the sacrifices of law enforcement and respects what they do to keep us all safe.

What is 10-13?
In law enforcement the code 10-13 means officer down, needs assistance.